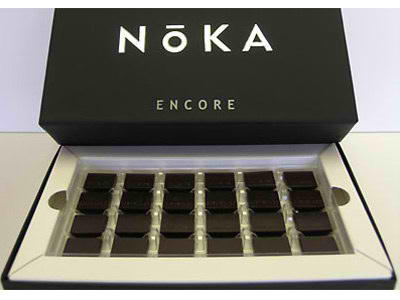 =)
The Noka Vintages Collection is something worthy of my notice, more so than any rants of an aspiring playboy.
The packing looks explicit, and at that price it very well should!
Chocolate World
The box contains dark chocolates from all across the world: Venezuela, Ivory Coast, Trinidad and Ecuador.
The Chocolate is made from 75 percent pure cacao with other mixtures such as cocoa butter and sugar.
The uniqueness of this chocolate manufacturer is not adding any type of emulsifier or taste of vanilla in their chocolate products.
XoXo
-
Primadonna