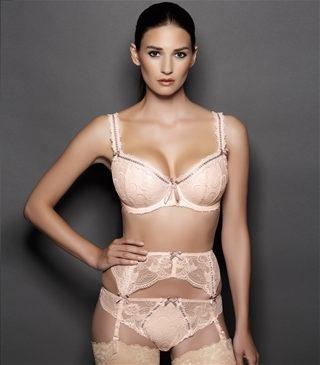 Fauve Alissa
by
FANTASIE
is classy, there's no doubt about that. Even the model has more of a classic appeal.
However, it does come off as a bit too bland. The model needs a tan, or you need to change the lingerie colors.
Black and white would look better here. As is: there is nothing to make it pop, and I lose interest rapidly. *Sigh* Primadonna?
The Fauve Alissa Blush can be compared with badly-fitting boy shorts. It does nothing to accentuate the female form. It hugs the wrong curves too tightly.
Let it be a lesson to you all. Lingerie that does not fit can make a fit you appear fat.
The good thing is that the bra is excellent. Just beware the other pieces!
With strength,
Oden