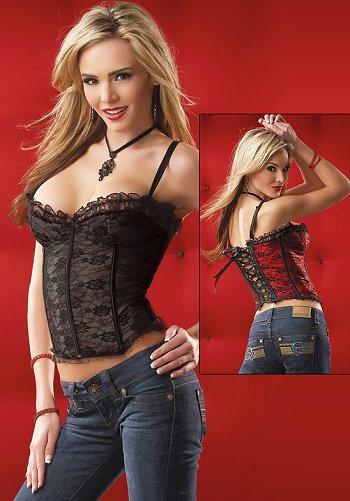 Coquette is a French-Canadian designer brand based in Ontario and Europe. I like their slogan: Flirt With Style. The look is relaxed but yet sexy, with a summer-ish party-feel to it.
Coquette lingerie
This is lingerie from Coquette. Stylish lace over satin padded underwired red corset. Boned, side zip, adjustable shoulder straps and featuring a satin lace up back and organza ruffle trim.
Primadonna is way more conservative than me, so she will REALLY not like this.
Then again there are a lot of great, or rather superior things she does not like. I, for instance.
With strength,
Oden